Chocolate and chestnuts Cake
Recipes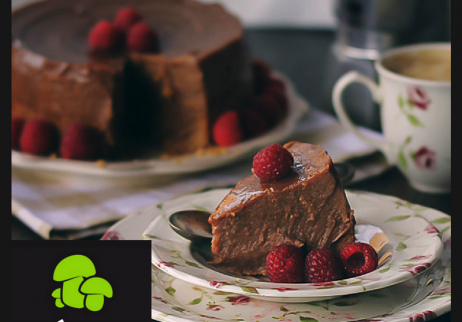 Ingredients
Ingredients (for a 20cm mold)
✔️
1 Kg of Authentic Castañas de Faundez Gourmet
https://www.faundez.com/es/productos/catalogo/inicio/castanas/fresh-castanas
✔️
200 g of butter at room temperature
✔️
1 70% dark chocolate bar without added sugar
✔️
100 g of butter at room temperature
✔️
Faundez Gourmet Strawberries
https://www.faundez.com/es/productos/detalles/frambuesa-ultracongelada/98
Preparation mode
👉
Clean the cookies and mix with the butter to form a dough. We line the mold with baking paper and put the dough as the base of the cake. We booked in the fridge.
👉
We put gelatine leaves in cold water to hydrate.
👉
In a pot we put the milk to boil, when it is boiling we toss the chestnuts and the pinch of salt, let it cook over medium heat for 30 minutes.
👉
Add the chocolate in pieces and stir until it falls apart. Remove from heat and add the hydrated gelatine leaves.
👉
We mix the butter with the sugar and when we make a cream we add to the rest of the ingredients.
👉
Batimos with a robot or blender until a cream is made.
👉
Let the dough in the mold, based on cookies and let cool in the refrigerator for 12 hours. I leave it from one day to the next.
👉
Cuit the mold, the paper from the oven and decorate with raspberries.
C/ El Salvador, 69.
49519 Rabanales - Zamora. España
Tel. +34 980 681 866 -
pedidos@faundez.com / info@faundez.com
Legal - Privacy - Terms - Web map
FAÚNDEZ GOURMET. © ALL RIGHTS RESERVED
Download our App for free


Delete item
Do you want to delete this item?