Boletus Edulis in First Olive Oil 480g
Boletus Edulis (Cep, Penny Bun, Porcino or Porcini) Ref.:
103
In stock
8,80

€
(
8.8 €
)
(
From

8,80 €
)
* VAT included in the price
Delicius Confited Fungus in Olive Oil selectionated by FAUNDEZ GOURMET for you. Perfect for elaborate sautéed or scrambled dishes in only 5-7 minutes.
Boletus Edulis (Cep, Penny Bun, Porcino or Porcini)
Method of payment Secure SSL
Insert your email and we will notify you when stock arrives.
Let me know
Preserved products can be mix in the same consigment with fresh or dehydrated fungus but not with frozen products. In this case we consider a diferent consigment.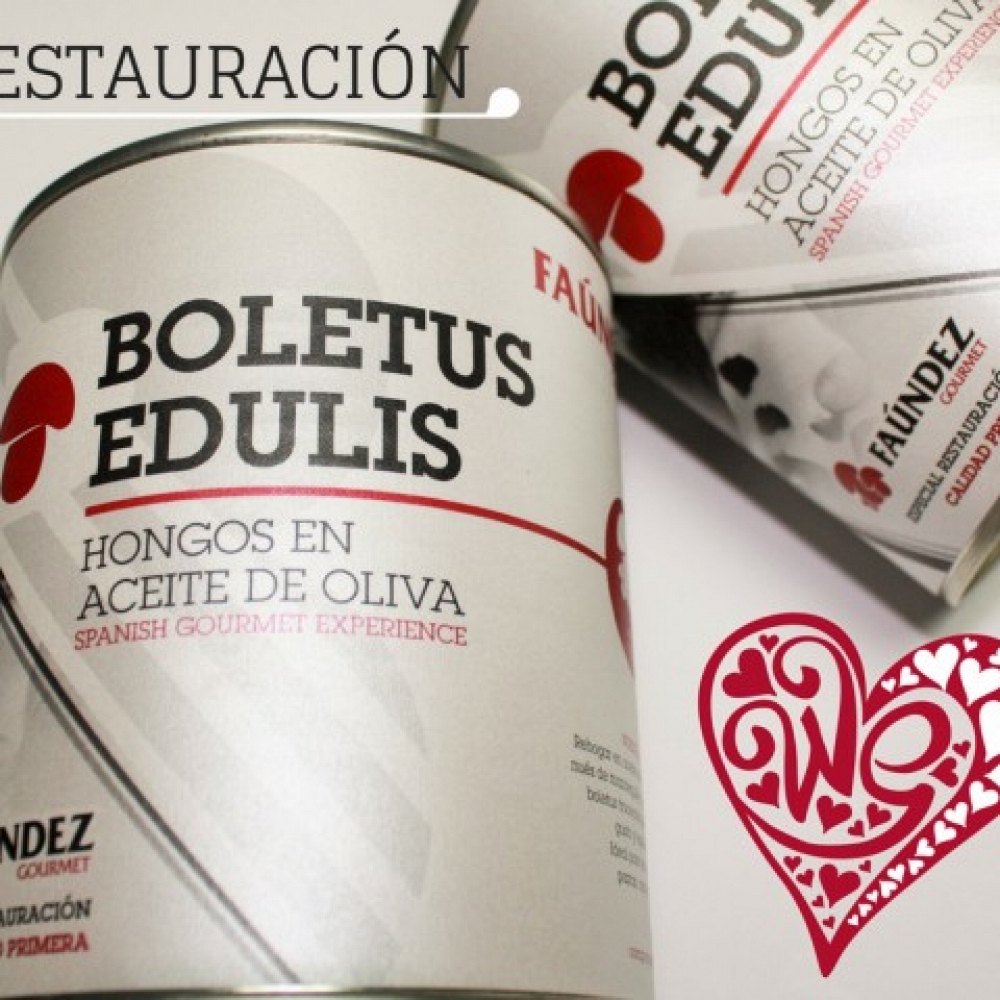 BOLETUS EDULIS (Cep, Penny Bun, Porcino or Porcini)
EATABILITY: Excellence, consistent meet.
HABITAT: Oak, chestnut, pine and rockrose forests.
SEASON: Spring and Autumn.
BOLETUS EDULIS IN OLIVE OIL
MIDDLE VALUE FOR 100 APROX.
*Energy value in Kcal                        149,69Kcal
*Energy value in KJ                            618,82 Kj
*Fats                                                    13,89 g
*Saturated Fatty Acids                              1,18 g
*Food Fiber                                             4,66 g
*Proteins                                                2,6   g
*Salt                                                      0,48 g
OMG Free
ALLERGEN COMPONENTES Free
Related products
You may also like
Write your name:
Insert your friend's email:
Send
Write your review
From Faúndez Gourmet we value your opinion very much. For us it is very important to know your experience with each of the products and for that, we thank you for giving us your opinion.
You must be log in to leave comments.
Access
C/ El Salvador, 69.
49519 Rabanales - Zamora. España
Tel. +34 980 681 866 -
pedidos@faundez.com / info@faundez.com
Legal - Privacy - Terms - Web map
FAÚNDEZ GOURMET. © ALL RIGHTS RESERVED
Download our App for free


Delete item
Do you want to delete this item?