CHANTARELLUS CIBARIUS PUDDING
Recipes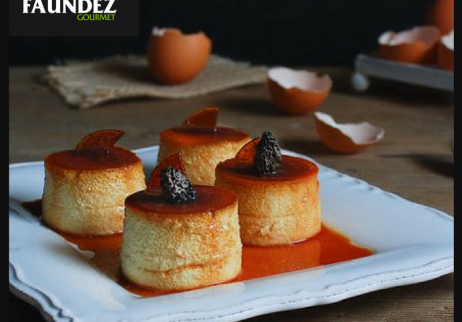 Ingredients
Preparation mode
👉
Cook the chantarelle in butter with a pinch of salt, make a liquid caramel and caramelize the mushrooms, pour it over the flanera daubing the walls and the bottom.
👉
Boil the milk with the lemon zest.
👉
In a bowl mix the beaten eggs with the sugar and little by little the boiled and hot milk is added.
👉
Pour over the flanera and cook in the bain-marie in the oven for thirty five minutes.
C/ El Salvador, 69.
49519 Rabanales - Zamora. España
Tel. +34 980 681 866 -
pedidos@faundez.com / info@faundez.com
Legal - Privacy - Terms - Web map
FAÚNDEZ GOURMET. © ALL RIGHTS RESERVED
Download our App for free


Delete item
Do you want to delete this item?